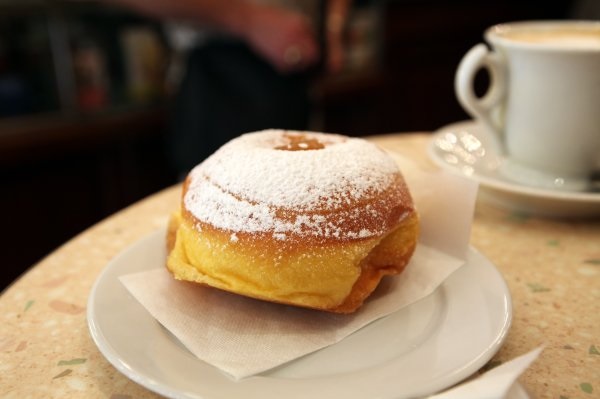 Bombolone (Pl. Bomboloni) is a type of Italian pastry that is similar to a doughnut or a Berliner. It is typically a round or oval-shaped pastry that is deep-fried and filled with various fillings such as jam, custard, Nutella, or cream.
Bombolone is a popular snack or breakfast item in Italy, and it can be found in bakeries and cafes throughout the country.
Bologna, on the other hand, is a city in northern Italy and the capital of the Emilia-Romagna region. It is known for its rich history, cultural heritage, and culinary traditions.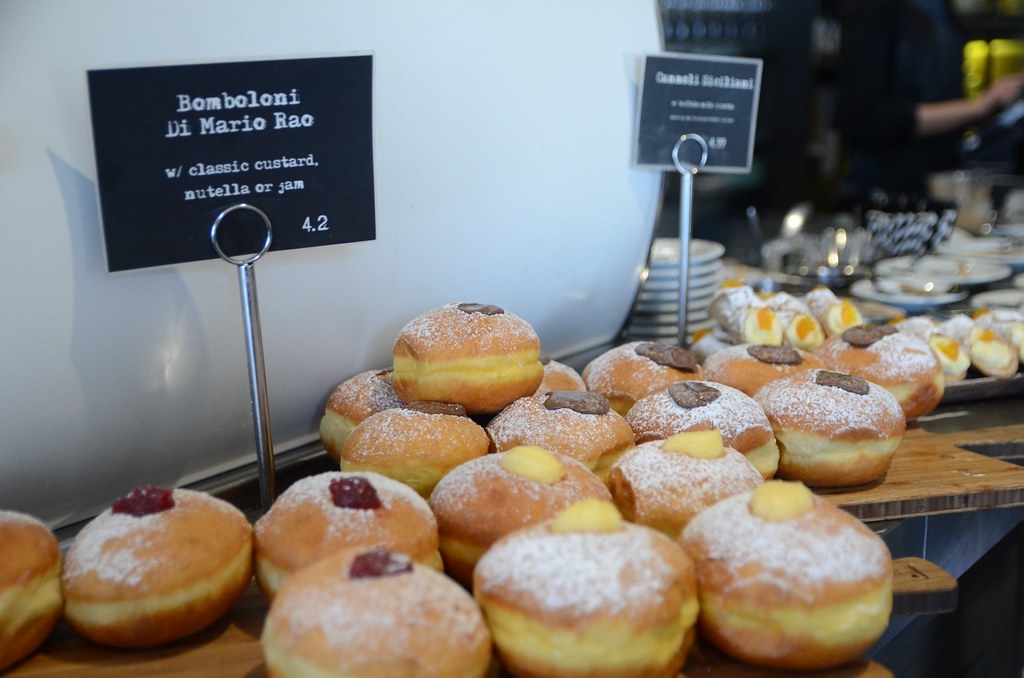 Bologna is home to many iconic Italian dishes such as tortellini, mortadella, and ragù alla bolognese. Bombolone can also be found in Bologna, as it is a popular pastry throughout Italy.
Here's a recipe for preparing bomboloni at home:
Ingredients:
3 1/2 cups all-purpose flour
2 tbsp instant yeast
1/2 cup granulated sugar
1/2 tsp salt
3 large eggs
3 tbsp unsalted butter, softened
1 cup whole milk, warm
Vegetable oil for frying
Powdered sugar for dusting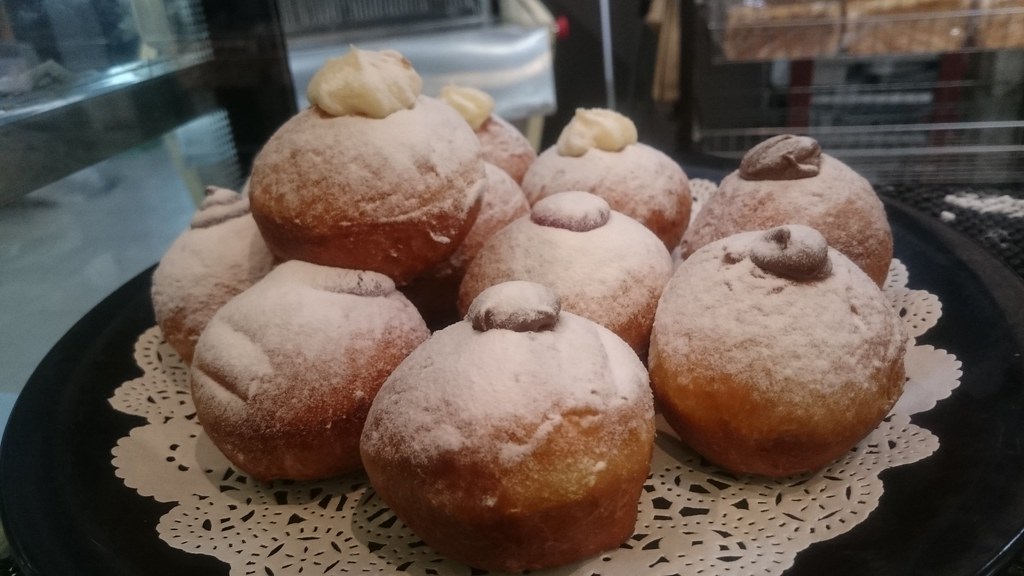 Instructions:
In a large mixing bowl, combine the flour, instant yeast, sugar, and salt.
Add the eggs, softened butter, and warm milk. Mix until a smooth and elastic dough forms.
Cover the bowl with a clean kitchen towel and let it rest for about an hour or until the dough has doubled in size.
Lightly flour a clean work surface and turn the dough out onto it. Roll the dough to about 1/2-inch thickness.
Use a round cutter to cut out circles of dough.
Cover the circles with a clean kitchen towel and let them rest for another 30 minutes.
In a deep pot, heat the vegetable oil to 350°F (180°C).
Gently add a few bomboloni to the hot oil and fry them for about 2-3 minutes on each side or until golden brown.
Use a slotted spoon to remove the fried bomboloni from the oil and place them on a paper towel-lined plate to drain excess oil.
Repeat with the remaining circles of dough.
Dust the bomboloni with powdered sugar and serve warm.
Enjoy your homemade bomboloni!