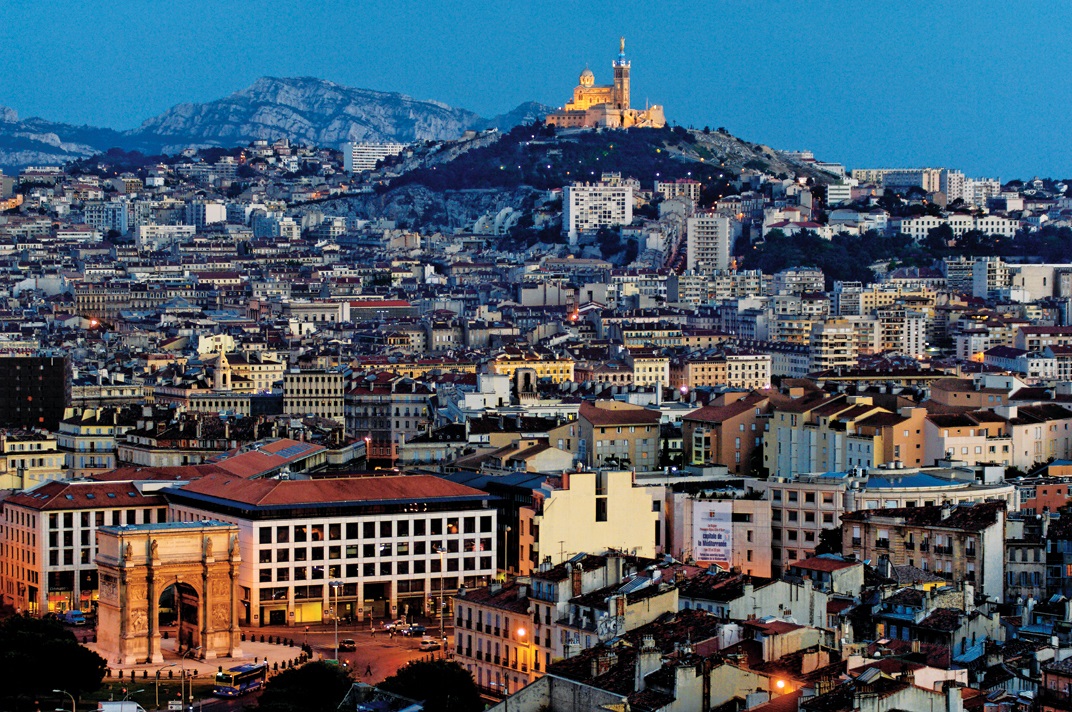 Marseille is a vibrant city that truly comes to life at night. Here's a possible itinerary for exploring Marseille by night:
Evening:
Start your night by heading to the Old Port, a historic and picturesque area that is the heart of Marseille. Here, you'll find plenty of restaurants, bars, and cafes to choose from, as well as street performers and live music.
Take a stroll along the harbor and watch the boats come and go. The waterfront is beautifully lit up at night, making it a great place for a romantic walk or a fun night out with friends.
Dinner:
For dinner, head to the Le Panier neighborhood, which is one of the oldest and most charming areas of Marseille. This area is known for its narrow streets, colorful buildings, and fantastic food. There are plenty of great restaurants to choose from, ranging from traditional French cuisine to international fusion.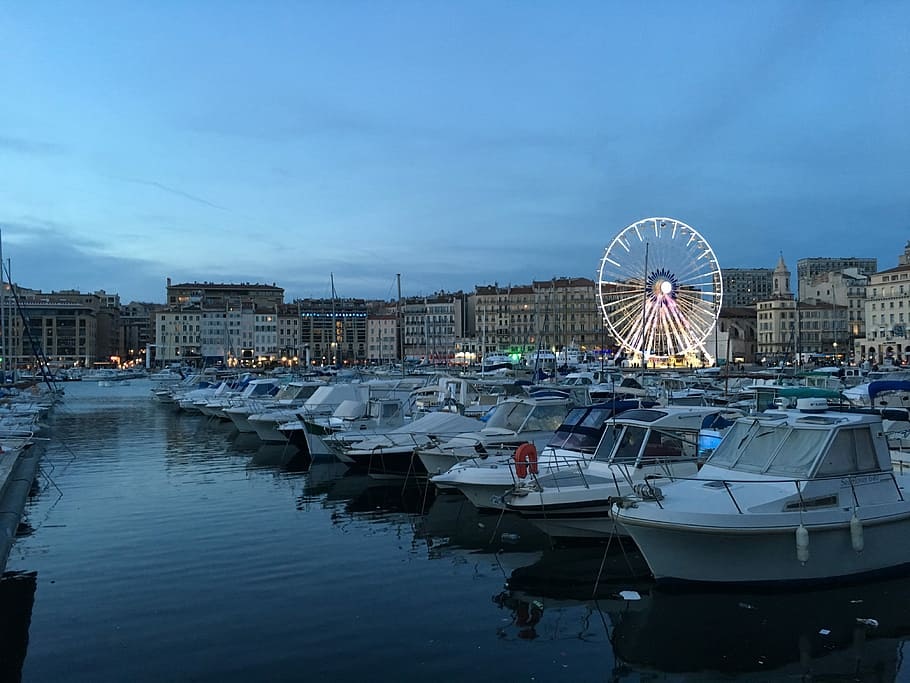 Nightlife:
After dinner, head to the Cours Julien neighbourhood, which is a trendy and bohemian area that is popular with young people. Here, you'll find plenty of bars, clubs, and live music venues to choose from, as well as street art and graffiti.
Another popular nightlife spot in Marseille is the La Plaine neighborhood, which is known for its diverse crowd and lively atmosphere. Here, you'll find plenty of bars, restaurants, and cafes to choose from, as well as street performers and live music.
For a more relaxed atmosphere, head to the Vallon des Auffes neighborhood, which is a charming fishing village that feels like a world away from the bustling city center. Here, you'll find plenty of restaurants and bars with outdoor seating that offer stunning views of the sea.
Late night:
Finish off your night with a stroll along the Corniche, a scenic road that follows the coastline and offers stunning views of the city at night. The Corniche is particularly beautiful at night, when the city lights reflect off the sea and create a magical atmosphere.
Of course, this is just one possible itinerary, and there are many other places to explore by night in Marseille. But hopefully, this gives you a good starting point for planning your own nighttime tour of the city. Enjoy your evening in Marseille!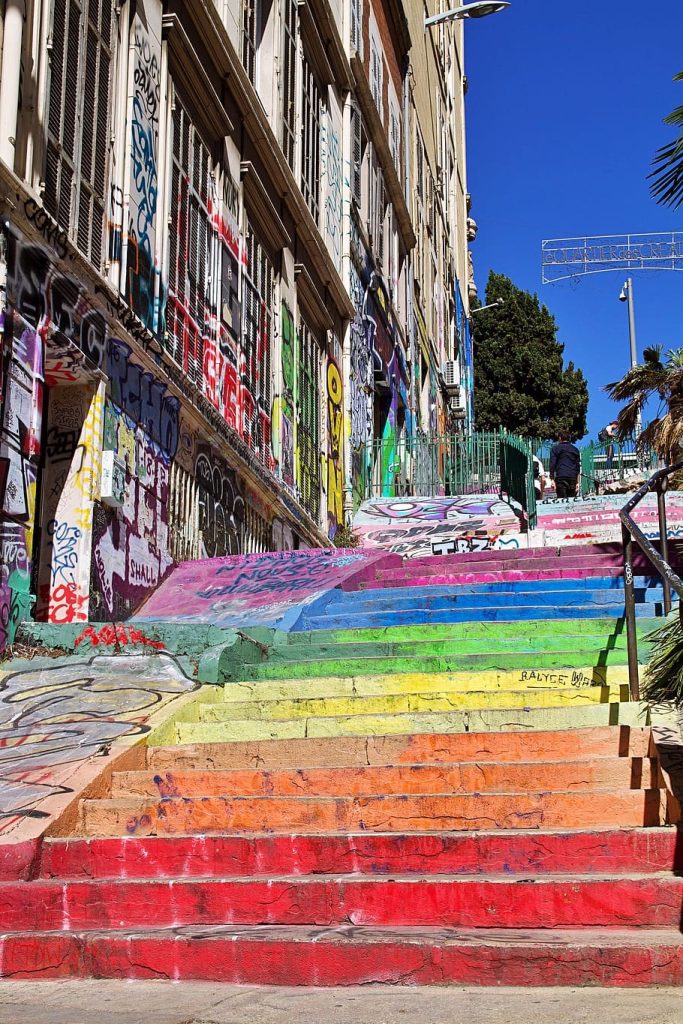 Hotels and Hostels
Booking.com is available in 43 languages and offers more than 28 million reported accommodation listings, including over 6.6 million homes, apartments, and other unique places to stay.
TripAdvisor is the world's largest travel guidance platform. With more than 1 billion reviews and opinions of nearly 8 million businesses, travelers turn to Tripadvisor to find deals on accommodations, and book experiences.
Klook is a booking platform on which travelers can book hotels, cars, tours and activities, tickets to attractions, and shows at great prices.
Hotellook is a service that helps you find and compare prices on hotels around the world, provided by a leading reservation system. Today, Hotellook.com offered to put together information on more than 250,000 hotels in 205 countries.
Hostelworld, the global hostel-focused online booking platform, inspires passionate travelers to see the world, meet new people, and come back with extraordinary stories to tell. Hostelworld has more than 13 million reviews across over 17,000 hostels in more than 179 countries, making the brand the leading online hub for social travel.
Tours and excursions
WeGoTrip is an online service for booking audio excursions and tours on 35+ countries on different languages (mostly english). Travelers can take audio excursions created by professional tour guides and local experts.
Tiqets' innovative technology ensures that travelers can book tickets on their phone at the last minute, receive their tickets directly in a digital form, and show their mobile phones in place of physical tickets to museums, places of interest, and attractions. Offers available passes in Europe and the US.
Car Rental
You can find the best car rental prices at QEEQ.COM.
QEEQ.COM serves road trip travellers from different countries by working with car rental companies all over the world. The company offers its customers the widest set of car rental options and always strives to offer the most competitive price.