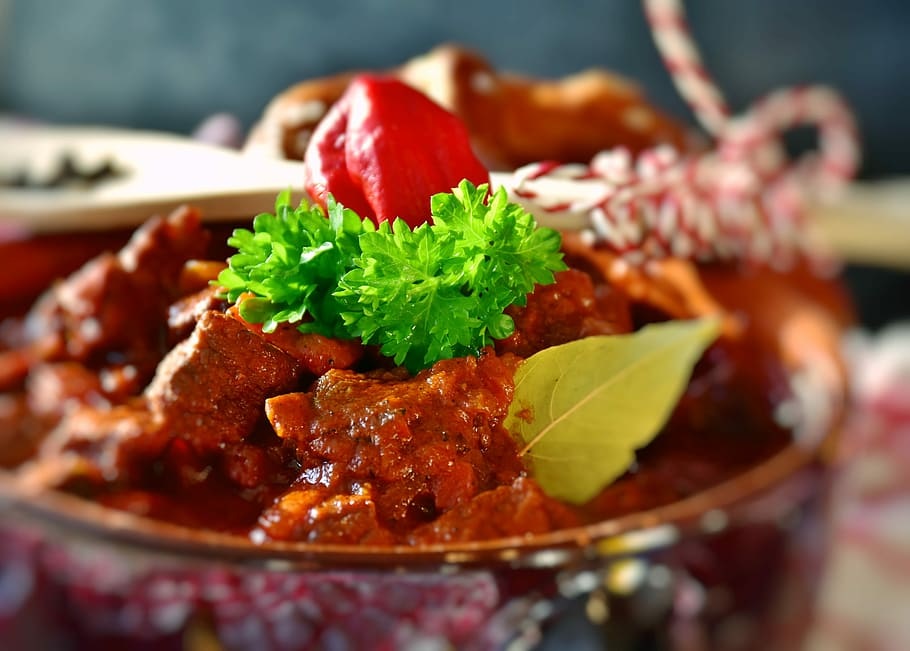 Here's a recipe for Hungarian Goulash:
Ingredients:
2 pounds beef chuck, cut into 1-inch cubes
2 tablespoons vegetable oil
2 large onions, chopped
3 cloves garlic, minced
2 tablespoons sweet paprika
2 teaspoons caraway seeds
1 teaspoon salt
1/2 teaspoon black pepper
2 tablespoons tomato paste
1 cup beef broth
1 cup water
2 large potatoes, peeled and cut into 1-inch cubes
1 large green bell pepper, chopped
1/2 cup sour cream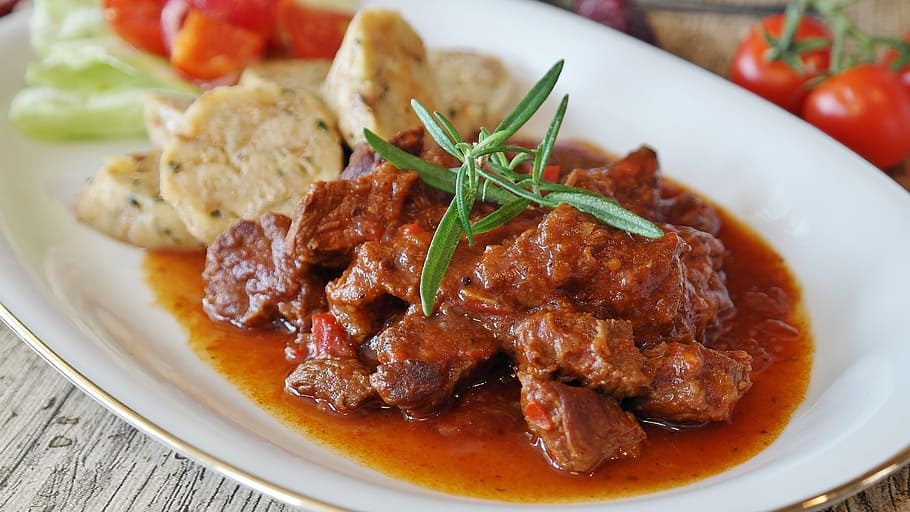 Instructions:
In a large Dutch oven or heavy pot, heat the vegetable oil over medium-high heat. Add the beef cubes and cook until browned on all sides, about 5-7 minutes.
Remove the beef from the pot and set aside. Add the onions and garlic to the pot and sauté until softened, about 5 minutes.
Add the paprika, caraway seeds, salt, and black pepper to the pot and stir to combine.
Add the tomato paste, beef broth, and water to the pot and stir to combine.
Return the beef to the pot and bring the mixture to a simmer. Cover the pot and cook for 1 hour, stirring occasionally.
Add the potatoes and green bell pepper to the pot and continue to simmer, covered, for an additional 30 minutes, or until the potatoes are tender and the beef is cooked through.
Remove the pot from the heat and stir in the sour cream.
Serve the goulash hot with crusty bread or over egg noodles.
Enjoy your delicious Hungarian Goulash!