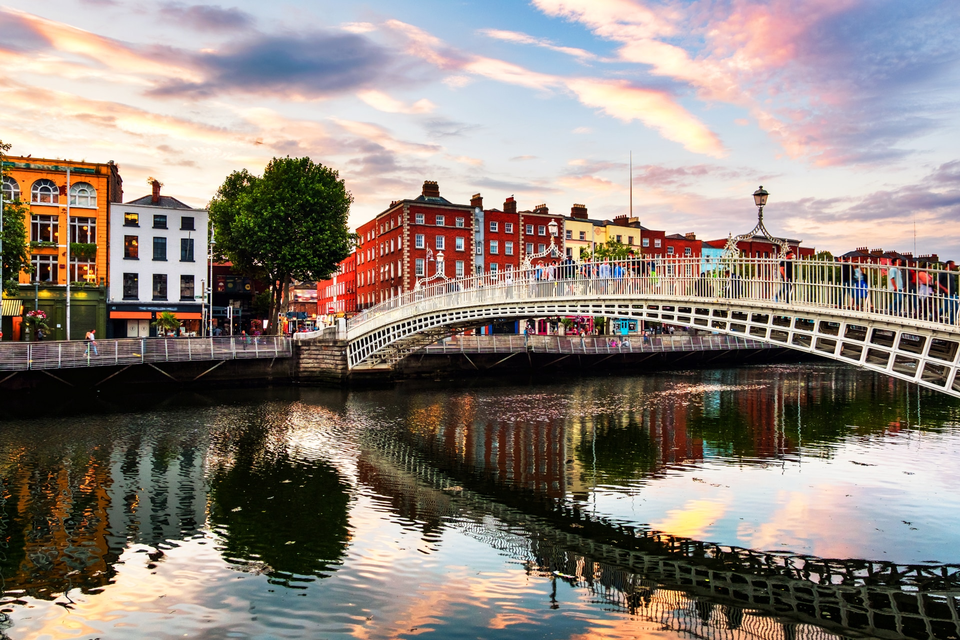 Dublin conjures up images of literary geniuses, Georgian architecture, and plenty of Guinness. Pub crawls and lively music fill the nights here.
The days, on the other hand, are filled with lovely architecture, tucked-away bookstores, and unique museums like the Chester Beatty. There are numerous green spots, such as St Stephens Green and Iveagh Gardens.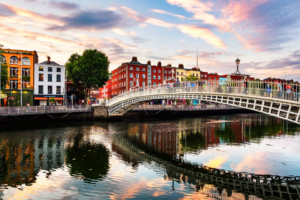 A visit to a local distillery, where you can try local whiskey like Jameson or Teeling, is also a must.
There are numerous landmarks and monuments in Dublin that date back hundreds of years. One of the oldest is Dublin Castle, which was built on King John's orders in 1204, shortly after the Norman invasion of Ireland in 1169, as a major defensive work. It was commanded that a castle be built with strong walls and good ditches for the defense of the city, the administration of justice, and the protection of the King's treasure.
The castle, which was almost finished by 1230, has a typical Norman courtyard design, with a center square without a keep, thick defensive walls on all sides, and a circular tower at each corner. The castle, located to the south-east of Norman Dublin, constituted one corner of the city's outer border, employing the River Poddle as a natural defense.
There are many parks across Dublin, and the city council oversees about 1,500 hectares (3,700 acres) of them.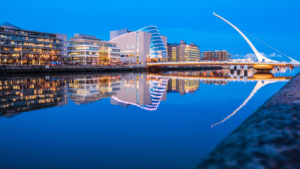 Phoenix Park, Herbert Park, St Stephen's Green, Saint Anne's Park, and Bull Island are all public parks. The Phoenix Park is located about 3 km (2 miles) west of the city center and north of the Liffey River. Its perimeter wall, which stretches for 16 km (10 miles), encloses 707 hectares (1,750 acres), making it one of Europe's largest walled city parks. It features huge sections of grassland and tree-lined avenues, and has been home to a herd of wild fallow deer since the 17th century.
The park contains the President of Ireland's home (ras an Uachtaráin), which was erected in 1751. The park also houses Dublin Zoo, Ashtown Castle, and the United States Ambassador's official residence. Concerts are also held at the park on occasion.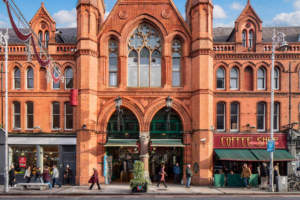 Holiday Deals
All Inclusive holiday Flights included from 330 Euro Book Here

Cheapest Best Hotels in Dublin Check Prices
Book a hotel with a discount and save up to 60% Check Prices
Jetradar searches travel and airline sites to help you find
cheap flights at best prices Check Here
Dublin's Top 4 Things to Do
City Sightseeing hop-on hop-off bus tour of Dublin
Discount Ticket Here
Private Beer & Whiskey Trail: Guinness & Jameson
Discount Ticket Here
Giant's Causeway and Belfast Titanic tour from Dublin
Discount Ticket Here
Howth safari hiking tour Discount Ticket Here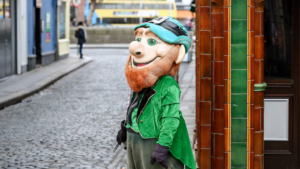 QEEQ – $50 Off Car Rental Coupon Package for New Signups + FREE Offline Map & GPS Click here


OMIO – Train Tickets and Rail Passes in Europe Click here


Insurance for any traveler
International Travel Insurance
Europe Travel / Schengen Visa Insurance Check Prices

HostelWorld – Book cheap hostels across the world Check Prices

Rail Europe – Buy European train tickets, the safe and simple way Check Prices

loveholidays – All-inclusive Holiday Check Prices

BOOK TICKETS TO MUSEUMS, ATTRACTIONS AND FUN ACTIVITIES Click here

WeGoTrip – Self-guided tours with the mobile app Click here